Is a strange female alien who was Frank the Pug 's girlfriend.
Animated Series
She only appears in The Puppy Love Syndrome in Bar exclusive aliens she knows a Frank of who love but in reality is a criminal thats works by Javkor in hi sintention of take the weapons´s MIB in his intentions she paid a Frank for this obtain the code and this obtain his boss and his group go to the base but MIB confronts and arrest in the final Frank break his relation with she.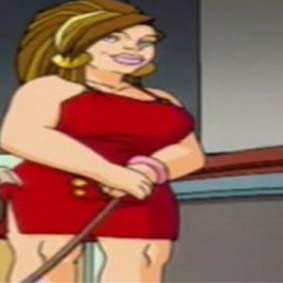 Ad blocker interference detected!
Wikia is a free-to-use site that makes money from advertising. We have a modified experience for viewers using ad blockers

Wikia is not accessible if you've made further modifications. Remove the custom ad blocker rule(s) and the page will load as expected.