"The Psychic Link Syndrome"
Season
1
Episode
9
Episode in Total
9
Air Date
December 13, 1997
Production Code
09
Directed By
Nathan Chew
Written By
Steve Roberts

[Source]
"The Psychic Link Syndrome" was the ninth episode of Season One. It originally aired on December 13, 1997. It was written by Steve Roberts and directed by Nathan Chew.
Synopsis
An insane Alcidian named Forbus is hunting humans, draining them of their bodily fluids. But during the pursuit, Forbus forms a psychic link with Kay, making him feel whatever he feels.
Plot
Watch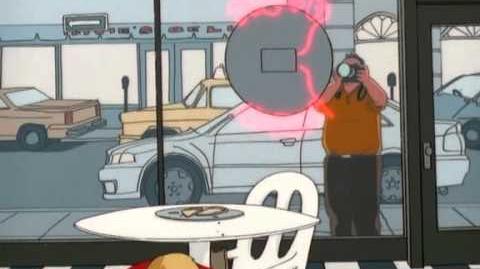 Ad blocker interference detected!
Wikia is a free-to-use site that makes money from advertising. We have a modified experience for viewers using ad blockers

Wikia is not accessible if you've made further modifications. Remove the custom ad blocker rule(s) and the page will load as expected.