"The Little Big Man Syndrome"
Season
2
Episode
1
Episode in Total
14
Air Date
September 19, 1998
Production Code
15
Directed By
Mike Goguen
Written By
Thomas Pugsley, Greg Klein

[Source]
"The Little Big Man Syndrome" is the first episode of Season Two and 14th overall. It originally aired on September 19, 1998. It was written by Thomas Pugsley, Greg Klein and directed by Nathan Chew.
Synopsis
The Fmecks are stealing exosuits human form of his enemies, the Arquilians. J gets shrunk down to their tiny size to find out what the Snecks are up to.
Plot
Watch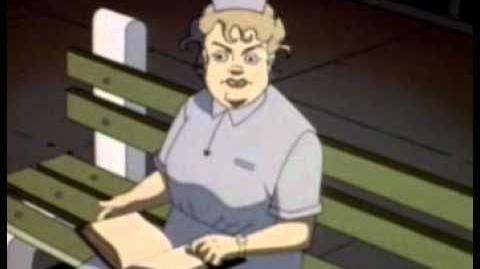 Ad blocker interference detected!
Wikia is a free-to-use site that makes money from advertising. We have a modified experience for viewers using ad blockers

Wikia is not accessible if you've made further modifications. Remove the custom ad blocker rule(s) and the page will load as expected.