"The "J" is for James Syndrome"
Season
3
Episode
14
Episode in Total
40
Air Date
May 20, 2000
Production Code
315
Directed By
Jane Wu Soriano
Written By
Dean Stefan

[Source]
"The "J" is for James Syndrome is the thirteenth episode of Season Three, and the 40th overrall. it originally aired on May 20, 2000. It was written by Dean Stefan and directed by Jane Wu Soriano.
Synopsis
After Jay goes for a joyride using the LTD he ends up getting terminated from the MIB. He is then neuralyzed and back in the NYPD... just as the insects attack again.
Watch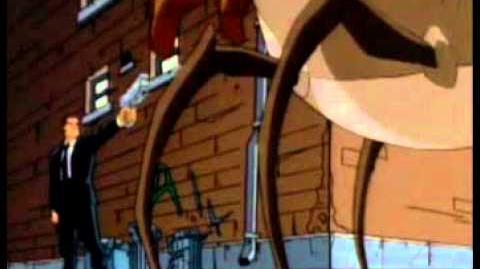 Ad blocker interference detected!
Wikia is a free-to-use site that makes money from advertising. We have a modified experience for viewers using ad blockers

Wikia is not accessible if you've made further modifications. Remove the custom ad blocker rule(s) and the page will load as expected.