Spider Bunny

Earth Name

Unknow

Indigenous Name

Unknown

Earth Disguise

Unknow

Actual Species

Unknow

First Appearance

Continuity

Films

Home Planet

Unknow
Is a alien of unknow planet.
Men in Black II
He only appears in Men in Black II was go a base´s MIB by confirm his live in erath by work in the planet but in the moment of atack´s Serleena he and other alien sacpe in this moment.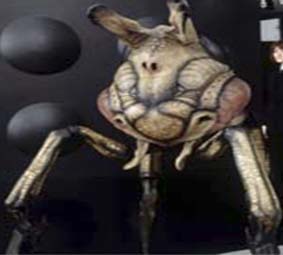 Ad blocker interference detected!
Wikia is a free-to-use site that makes money from advertising. We have a modified experience for viewers using ad blockers

Wikia is not accessible if you've made further modifications. Remove the custom ad blocker rule(s) and the page will load as expected.