Redgick
 is a
Squid
 and a minor character that appeared in
Men in Black
.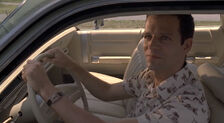 Men in Black
He appeared only in
Men in Black
when he and his wife try to leave Earth after being informed of the arrival of
Edgar the Bug
. His
MiB
-issued alien license restricts him to leave Manhattan, but desperate to avoid danger he consciously violates this regulation. They arranged to board a ship inmediately to avoid being destroyed by the
Arquilian
 cruiser or Edgar.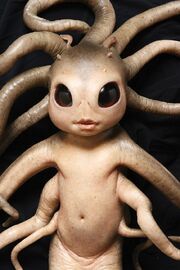 Just as they're heading out, Redgick's wife goes into labor. While he and his wife are trying to get out, they are questioned by Jay and Kay who ask the cause of its desperate output just when his child is born, and finally he and his family get to take a ship that saves them time.
Ad blocker interference detected!
Wikia is a free-to-use site that makes money from advertising. We have a modified experience for viewers using ad blockers

Wikia is not accessible if you've made further modifications. Remove the custom ad blocker rule(s) and the page will load as expected.