One Eye Guy (also known as simply Eye Guy) is a alien of unknown species that works in a Massachusetts post office alongside Kevin Brown and the Beatbox Alien. He is played by William E. Jackson.
Men in Black II
He only appears in Men in Black II alongside other post office workers and reveals his identity when Jay talks with his coworker the Beatbox Alien. His coworkers reveal to Kay the existence of live aliens.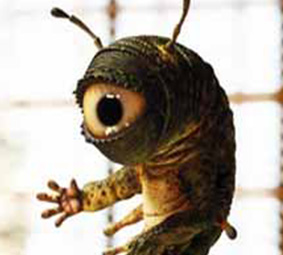 Ad blocker interference detected!
Wikia is a free-to-use site that makes money from advertising. We have a modified experience for viewers using ad blockers

Wikia is not accessible if you've made further modifications. Remove the custom ad blocker rule(s) and the page will load as expected.