Is a female Squid know by is a  Redgick´s wife.
When she and her husband realize of the arrival of Edgar the bug to the land they decide to abandon the Earth knowing the serious consequences but they are stopped by Jay and Kay to happen that it is prpearo to have his son that took her to hold Jay and finally she gives birth to her son at the endher husband and her son get to leave land.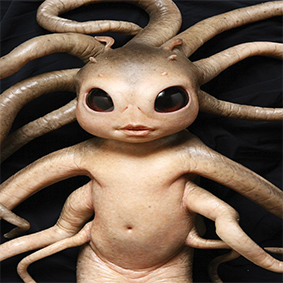 Ad blocker interference detected!
Wikia is a free-to-use site that makes money from advertising. We have a modified experience for viewers using ad blockers

Wikia is not accessible if you've made further modifications. Remove the custom ad blocker rule(s) and the page will load as expected.