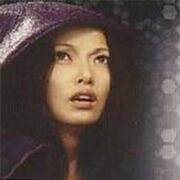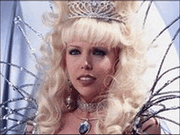 Lauranna was the princess of the Zarthans. She came to Earth decades ago, so she could hide the Light of Zartha, which if it got in the wrong hands, could lead to the demise of Zartha. She leaves it to Kay, however, Serleena came and killed Lauranna. Kay launched a rocket, claiming the Light she was looking for was in that rocket, and Serleena gave chase.
In 2002, Serleena came back, and nearly got the light, which was revealed to be Laura Vasquez, Lauranna's (and implied to be Kay's) daughter.
Appearances
Ad blocker interference detected!
Wikia is a free-to-use site that makes money from advertising. We have a modified experience for viewers using ad blockers

Wikia is not accessible if you've made further modifications. Remove the custom ad blocker rule(s) and the page will load as expected.