The Gladiators prisoners are a group of unknown species aliens that fight by the Sheridans.
Animated series
They only appear in The Spectacle Syndrome, when the Emperor Sheridan imprisons then for entertainment. Jay convinces them to rebel against the emperor.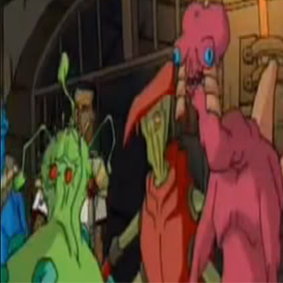 Ad blocker interference detected!
Wikia is a free-to-use site that makes money from advertising. We have a modified experience for viewers using ad blockers

Wikia is not accessible if you've made further modifications. Remove the custom ad blocker rule(s) and the page will load as expected.