Aldoosi
[[

|px]]
Aldoosi

Indigenous Name

Aldoosi

Actual Species

Unknow

Actor

Unknow

First Appearance

Continuity

Animated Series

Home Planet

Unknow
He is a strange alien of planet and species unknow that is criminal found by Eileen. He Has A Sonic Scream
Animated series
He only appears in
The Sonic Boom Syndrome
in his capture by Eileen and his company he scapes with easy when Mib and his company aliens attemted catch he attacks with easy and final he use a ship for scape but his plan is faileed are catch new.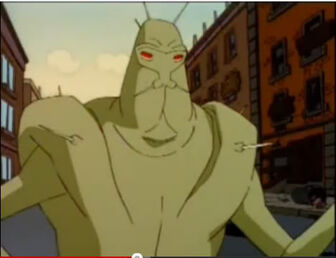 Ad blocker interference detected!
Wikia is a free-to-use site that makes money from advertising. We have a modified experience for viewers using ad blockers

Wikia is not accessible if you've made further modifications. Remove the custom ad blocker rule(s) and the page will load as expected.