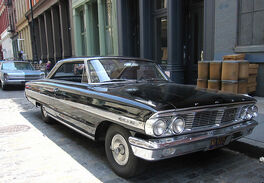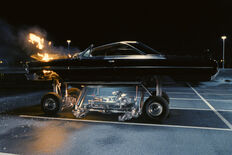 The 1964 Ford Galaxie 500 was the car issued by the MiB and driven by the young Agent K in 1969. The car had a hidden cargo compartment containing 2 additional  monocycle transports underneath the vehicle. The Ford Galaxie was among an early generation of specialized high-tech automobiles utilized by the MiB which includes the '87 Crown Victoria and J's '03 Mercedes.
Appearances
Ad blocker interference detected!
Wikia is a free-to-use site that makes money from advertising. We have a modified experience for viewers using ad blockers

Wikia is not accessible if you've made further modifications. Remove the custom ad blocker rule(s) and the page will load as expected.